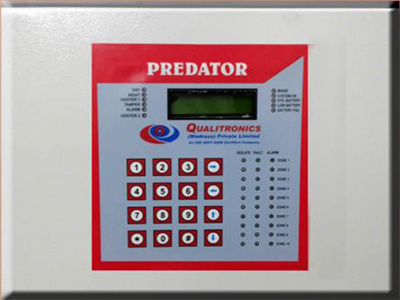 Secure & Innovative
The state of art panel, that can communicate on IP Networks, and GSM, The flexible system fits a range of facility configurations from retail stores and banks to schools, office buildings and more,
Remote programming with advanced diagnostic capabilities minimizes costs by allowing technicians to service your system or enable and disable certain functions without traveling to your facility.
Moreover using the proprietary QX protocol ensures no threat to communication snifing and data theft over the network.
At ease
The control panel works around the clock checking for open windows and doors and performing other services to keep your facility secure. It provides safeguards against burglars, vandalism and more.
with event notifications such as alarms, or warnings from connected devices, sent directly to your mobile phone and also to CMS desk, you are always kept updated on the status of your facility even when you are not there.
Specifications